MEET THE TEAM!
HELLO THERE!
WE'RE KIRSTINE & IAN AND WE RUN
THE VELVETEEN RABBIT LUNCHEON CLUB
LEARN MORE ABOUT US BELOW
Meet Kirstine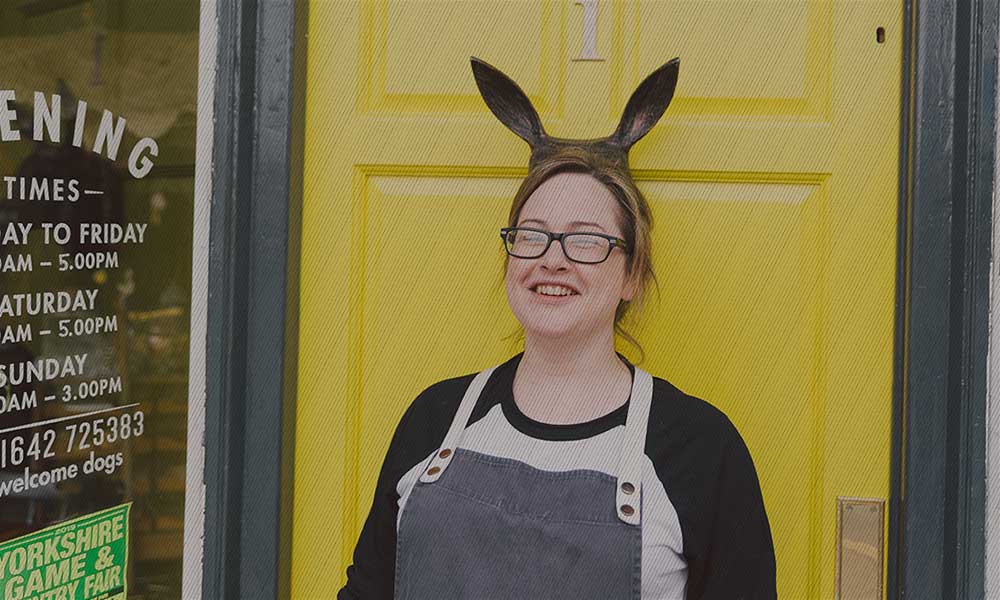 Spent most of her childhood running wild, baking meals for her stuffed toys, digging holes and looking grubby.
Left school and attended Cleveland College of Art & Design, followed by Newcastle College with an idea of becoming a textile artist.
During this period of study, a series of jobs in local bars and restaurants helped keep her solvent. Notably, The Georgian Theatre in Stockton on Tees and the McCoy's Moby Grape & Elephant Bar & Grill. Both added to her love of music, live performance and atmosphere.
Working at Hide Bar & Grill Yarm introduced her to the world of cocktails and mixology.
A year out in Australia post study taught her how to make coffees and gave a whole new meaning to the world of hospitality. The decision that this was the industry of choice came easily after this trip, along with a love for banana bread.
A return to the UK, briefly tried to get a "proper job". Hated it.
Joined the team at The Cross Keys, Yarm working in both the night club and their restaurant, making it to restaurant supervisor.
Applied, and was accepted to be part of the opening team for Marco Pierre Whites Steakhouse in Newcastle – attached to Hotel Indigo.
Made the move to Muse in Yarm as their opening team and was promoted to Assistant Manager. This is where she met Ian.
Her final paid job was with The Crathorne Arms, Crathorne Village as General Manager, working under Eugene & Barbara McCoy of Tontine & MasterChef fame.
For Kirstine, The Velveteen Rabbit Luncheon Club is a chance to experiment with the restaurant layout and get creative. The Rabbit is all about the experience and the atmosphere is a big part of that. From the underground live music bar to the chesterfield at the back, all of the furniture is carefully considered and moved to create a different feel. Her training in Australia and in Newcastle lends itself to the café culture that The Velveteen Rabbit is all about.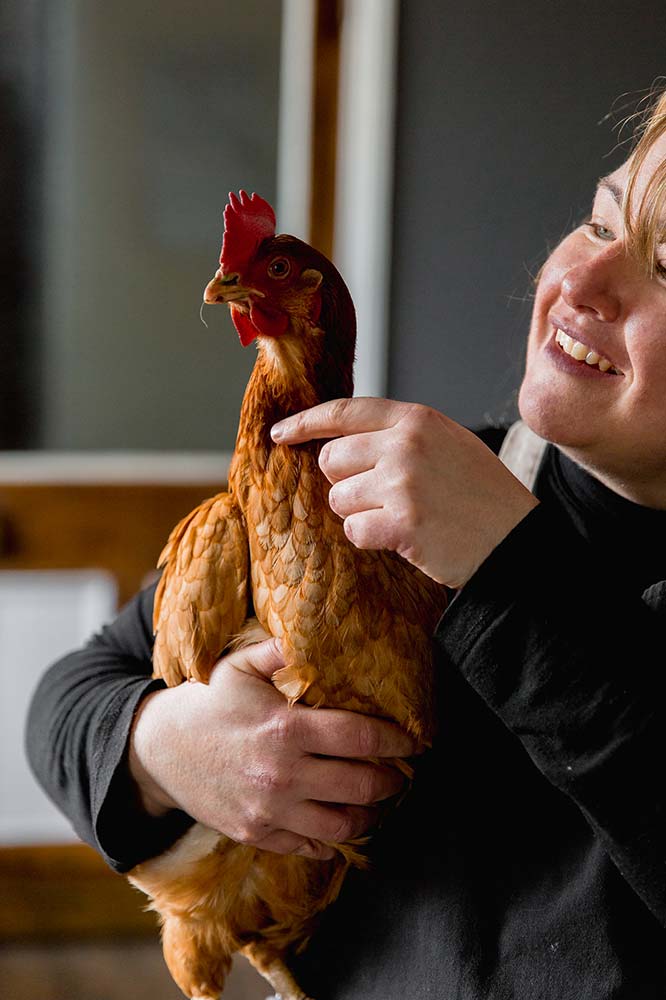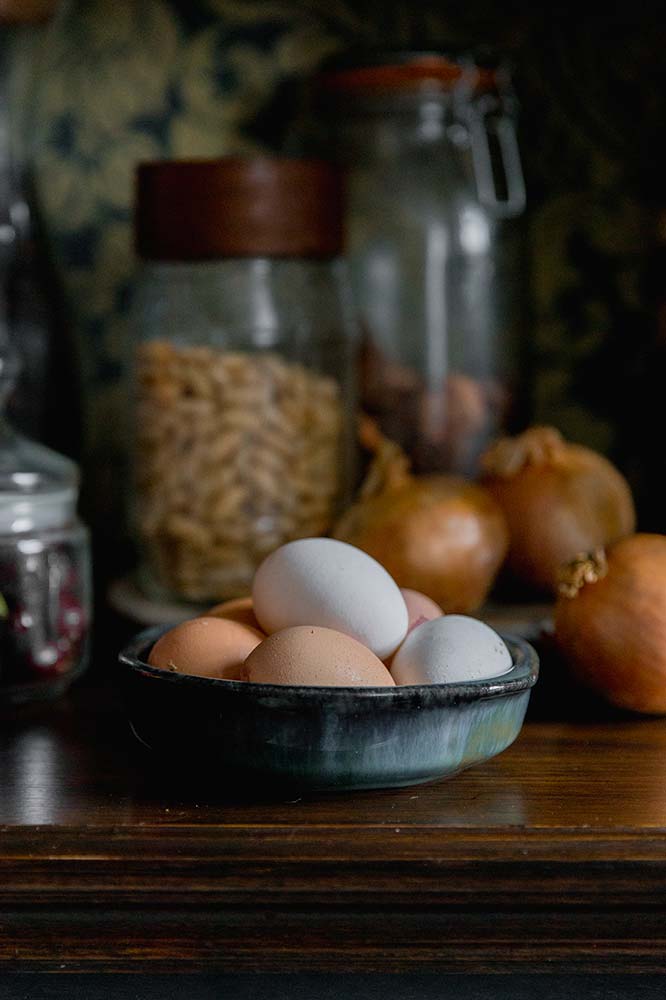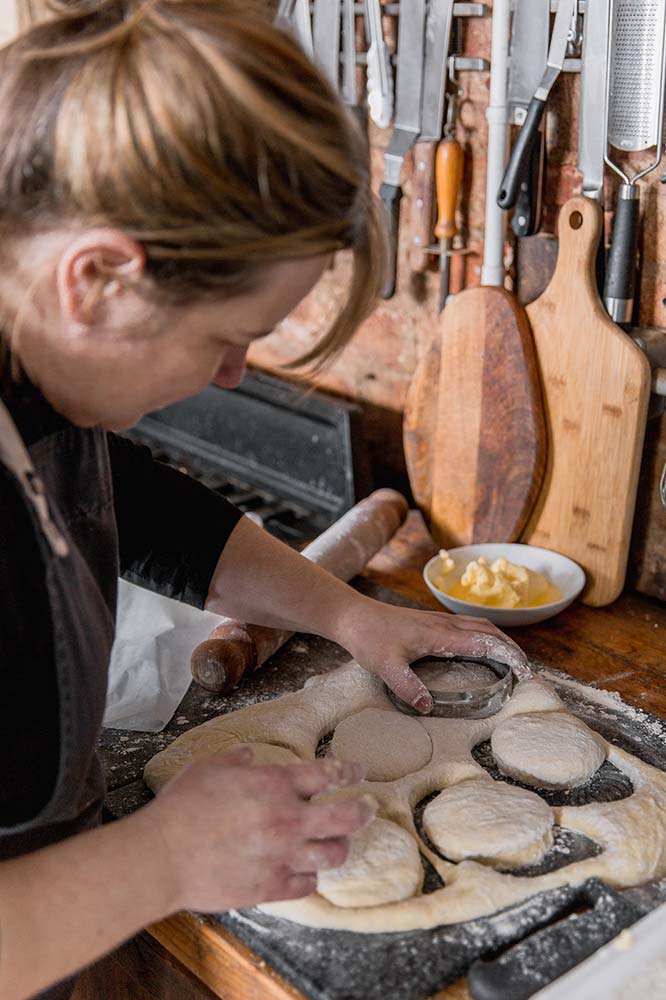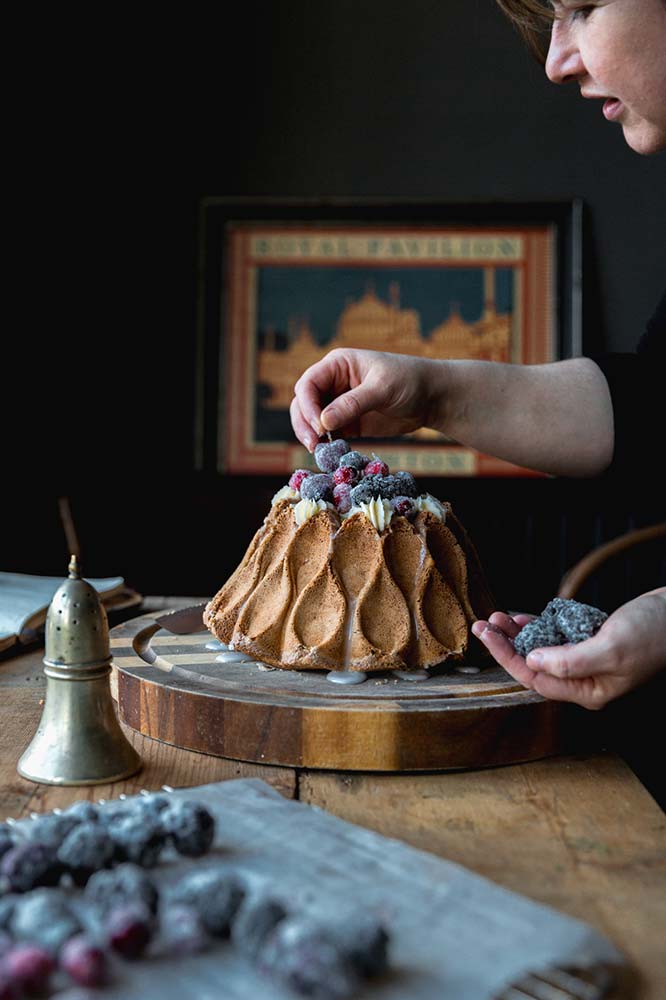 Meet Ian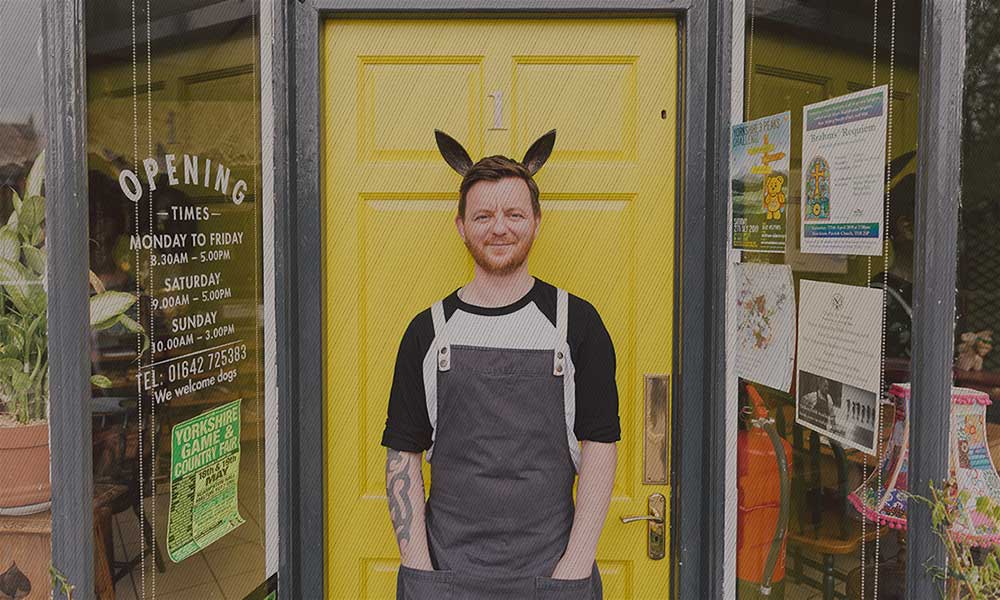 Became interested in cooking from spending time with his Grandma Hazel at 6 years old making traditional, hearty home cooked food from scratch for their large family.
Left school in Redcar and went to Kirby College, Middlesbrough to study a BTech in Catering where he came first in his class.
His first job was at Central Park on Linthorpe Road, Middlesbrough putting garnishes on prawn cocktails.
Having worked in numerous local restaurants and hotels such as Dunsley Hall, near Whitby.
His first Head Chef role was for The Hide Bar & Grill. He was based in Durham in a fast paced kitchen in the student city.
He then went on to head up Westpark Café in Darlington. Here he cooked everything from scratch, very much as is done now at The Velveteen Rabbit.
He stayed here for 8 years until his move to the high end Muse in Yarm, where he was sous chef. A popular continental style café, with good food cooked simply, he enjoyed creating dishes for the set menus and specials boards using seasonal, local ingredients.
He was part of the opening team at Cena, the sister restaurant to Muse. Hand making pasta and traditional Italian dishes in a very fast paced high street trattoria.
He later turned his attention back to café culture, working at the Smeltery inside the Middlesbrough Institute of Modern Art serving fresh salads and cakes in an open kitchen.
His final move was to Chadwick & Co. cooking modern Greek style food from scratch.
For Ian, the Velveteen Rabbit is the chance to consolidate his extensive experience and passion for making food from scratch. He can often be found experimenting with bread and hunting for new and exciting suppliers. He gets his thrills from a fast paced service & coming up with new ideas. He also loves talking to people – which is why we have an open kitchen.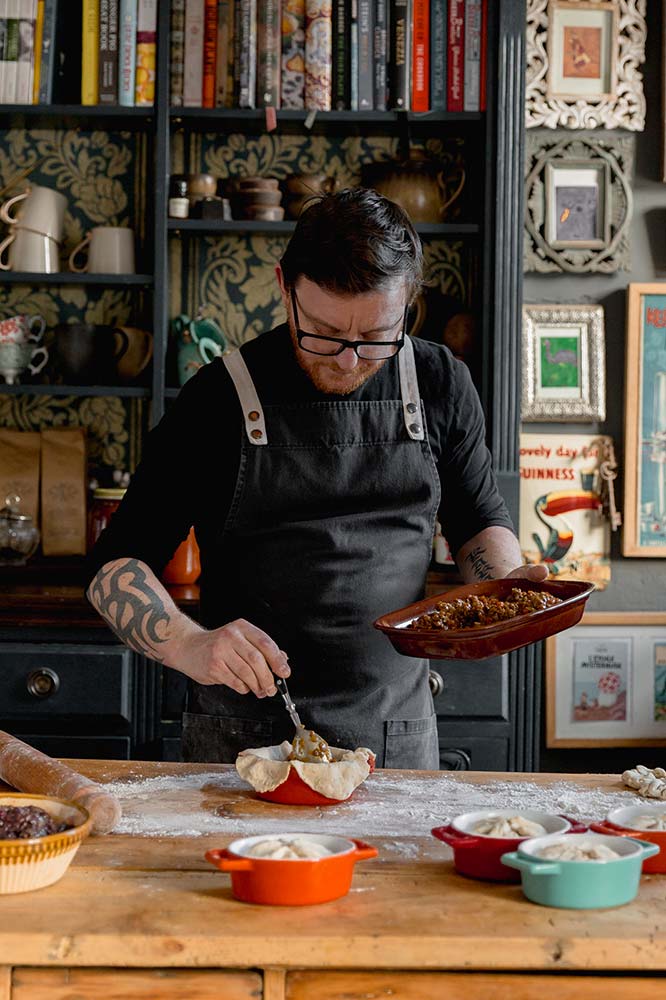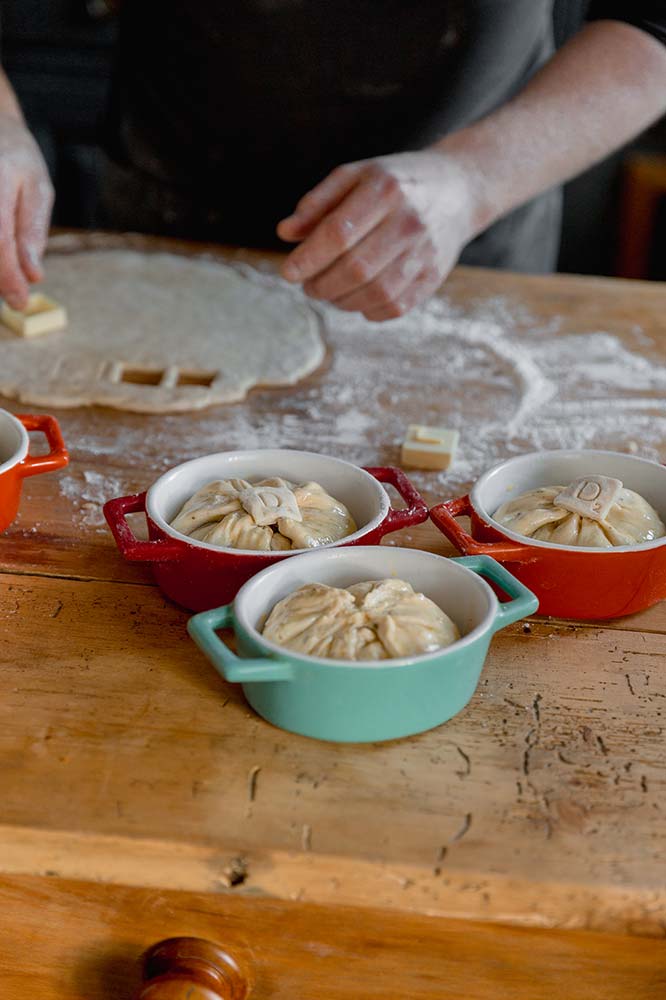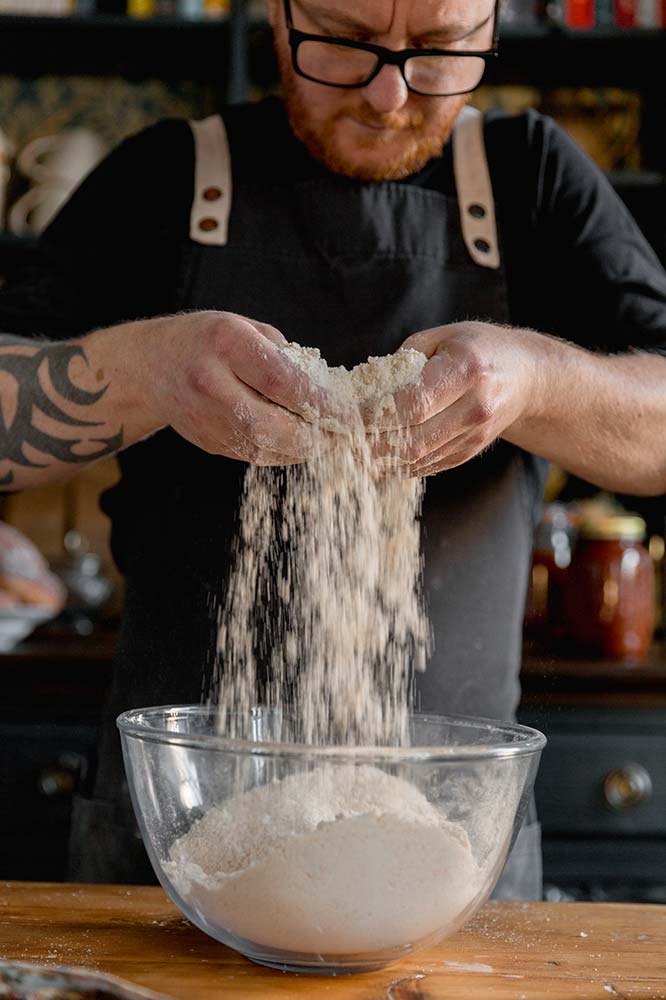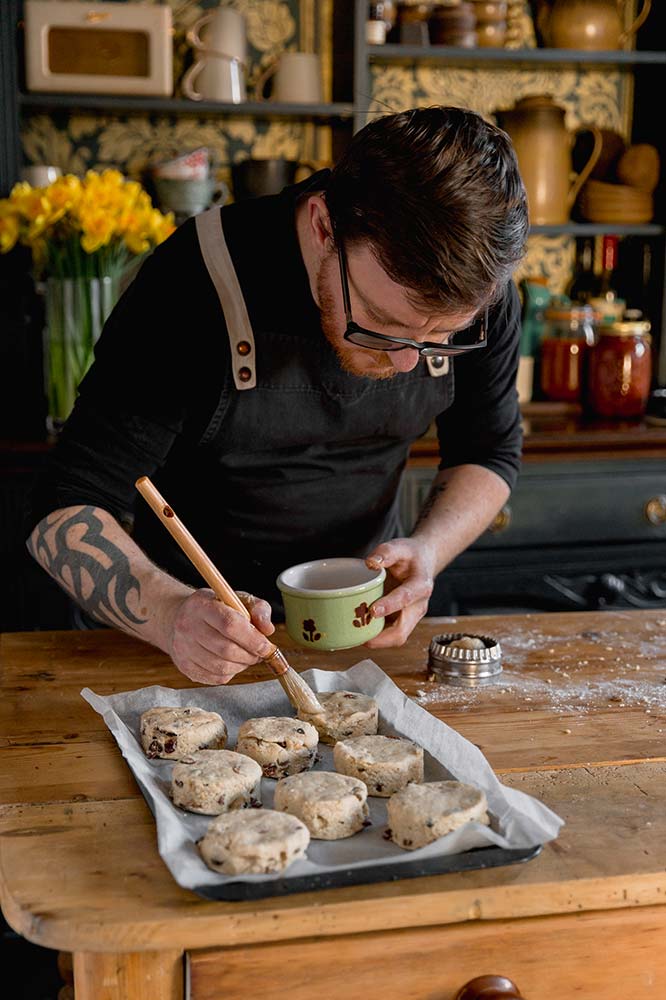 JOIN THE CLUB
FROM TIME TO TIME, YOU MAY BE INTERESTED IN LEARNING ABOUT SPECIAL EVENTS WE'RE HOSTING OR ATTENDING. YOU MAY ALSO BE PARTIAL TO THE OCCASIONAL PROMOTIONAL OFFER, OR PERHAPS YOU'RE SIMPLY KEEN TO BE ONE OF THE FIRST TO KNOW WHEN WE RELEASE OUR NEW MENUS.
IF ANY OF THE ABOVE SOUNDS LIKE IT COULD BE FOR YOU, POP YOUR EMAIL ADDRESS IN THE BOX BELOW AND GET READY FOR THE GOOD STUFF TO FLOW INTO YOUR INBOX!
Absolutely no funny business. Ever. We will never pass your details on to 3rd parties.
Your details will only be used to facilitate your Velveteen Rabbit Luncheon Club membership.
You can opt out at any time.
HOT DRINKS
PROPER COFFEE & VEGAN OPTIONS
TASTY TREATS
NAUGHTY BUT OH SO NICE!
ROTATING FOOD SPECIALS
USING LOCALLY SOURCED PRODUCE
PRIVATE EVENTS & MARKETS
REGULAR EVENTS & POPULAR MARKETS